A&D is Dead – Long Live A&D! The Future of Talent Assessment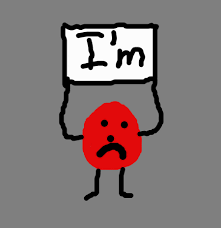 We appear to be on the cusp of a talent assessment revolution, and not by people assessment practitioners. What we face is further de-regulation through technological progression, and it is critical to embrace this change head-on.
Key organisations face continued streamlining challenges and are asking questions now that have the potential to lead to significant change in the talent assessment market. Talent assessment still generates significant revenue globally, with some real and tangible innovation. Concurrently, broader HR technologies are thriving and developing at a rapid pace, and it is essential that people assessment practitioners recognise this strategic transition and develop talent assessment solutions that are fit for purpose against the current technological advances.
A case in point is mobile devices. An increasing number of daily business activities are done on a device, and a wealth of opportunity exits to match people to posts by ensuring talent assessment solutions align effectively to this medium. Tech savvy applicants still have to operate in static live assessment environments. True, on-line assessments are well established but have not progressed rapidly enough beyond remote access and reporting.
Assessment providers need only to look around them at the rapid advancement of technology in general people practice to formulate new strategic directions in people assessment. If these directions are not forthcoming, questions clients are asking now, coupled with development such as artificial intelligence and IT consumerisation (where employees are using the popular "consumer market" technologies and devices at home and then applying them to the workplace) could spell the death knell for people assessment practice as it stands. We only have to look at developments such as Crystal (a linked-in style forum where people complete a DISC profile so members can see and understand each other in more detail to facilitate an improvement in interactions), as a case in point.
An important starting point is to understand the current market trends in talent assessment.
The first thing to examine are the number of market place alliances and business transitions that are occurring. It's hard to deny the impacts of the economic backdrop on recruitment firms, some of who will seek to diversify into the talent assessment field if their core business was hit in the downturn. Further, the number of small firms and independent practitioners via the 'gig' economy are continually growing. This pushes consultancy fees ever downward. Finally, mergers and take overs at the top end of the scale has led to fewer larger vendors to choose from, most of who will be the ones winning FTSE business contracts, which creates a two tier system for practitioners.
These new large firms will attempt to monetize the intellectual capital of the acquisitions by developing former consultancy solutions into global off the shelf products. This is driven by the demand for cheaper 'off the shelf' tools by companies, who are less likely to invest in high unit cost bespoke solutions. The issue here is these often 'square pegs' may lower the predictive validity against role performance and company fit. Although the latter (to a degree) has been balanced by developments in 'values' based recruitment values assessment in Situational Judgement tests.
Another strategic shift to consider is where test publishers and assessment and development consultancies are pushing assessment 'eco-systems.' This is a worrying trend that involves companies buying a self-contained model, capability framework and associated tools. This parallels development in technical eco-systems, where users are trapped within one technical realm, i.e. Blackberry are not allowing uses to access apps outside the Blackberry kingdom. This one size fits all philosophy is a backward step. It reduces a companies choice, lessons effective solutions fit and further de-regulates expertise that is critical in such contexts.
Another tectonic shift is arguably in relation to best practice. Ten years ago academic research developments provided reliable foundations for developed consultancy solutions. Now, however, best practice is increasingly becoming influenced by what companies want, and cost is a primary consideration. As one CEO joked with me recently, "I don't care if it's been vetted by Stephen Hawking." A more developed awareness in assessment and development strategy and operations and a parallel need to reduce costs has led to greater solution internalisation, and a lessoning need for external consultants. One also only needs to look at the amount of talent assessment and development manager roles further feeding this door closure. A critical strategic approach to this is to ensure that talent assessment tools reflect business parameters and not psychological constructs. One needs to ensure that the language is less psychologically generic and more applicable to the nature of the challenges businesses are facing: rapid change, uncertainty, the requirement of new leadership approaches, greater technology usage and 24/7 working cultures due to globalisation.
It would be difficult to write a blog on the future of talent assessment without making reference to the growing use of 'games' in recruitment and development.
The Guardian's article: "Everything to play for as employers turn to video games in recruitment drive" notes Deloitte's use of Firefly Freedom. It is set in a fictional forested world in which players must catch fireflies to provide light for their family during the winter. And notes: "Such digital techniques are part of wider moves to make recruitment as meritocratic as possible."
This drive for meritocracy is a noble goal. However, the cost of development of these games at the moment is prohibitive, and the predictive validity of these tools, for me, remains to be seen.
Finally, we turn to the development in virtual assessment and development centres. The present economic downturn has had a significant impact on the management consultancy marketplace. Most sources of business analysis and reporting reveal a need to drive efficiencies in business infrastructure. Human Resources (HR) and recruitment processes are not immune to this need for streamlining, and the continuing development of virtual people development and assessment processes reflect this.
When we examine the recruitment landscape, technological solutions are ever prevalent and growing. E – recruitment is the norm and has been for some time and it's arguably rare to see a paper and pencil psychometric, most tools have gravitated on-line. The Internet has allowed companies to access large talent pools of jobseekers and potential talent quicker and cheaper than ever before making it a more cost effective option than the traditional newspaper or publication advert and reducing the need for using agencies. Further, it's more cost effective to test multiple participants remotely than in a live setting.
However, while E-Recruitment and on-line psychometric testing is well established, translating assessment/development centre processes into a virtual environment is more involved. There are systems out there but there is still plenty of opportunity for further development.
Furthermore, a virtual assessment environment in itself raises certain problems: older or less IT-savvy candidates could be deterred, and the inconsistent Internet access in some – mainly rural – parts of the UK could also inadvertently discriminate against some people. Then there's the fear that candidates will simply try and manipulate any system, either by asking someone else to work with them, or by responding tactically in terms of what they understand about the employers expectations. There's also a risk that candidates could feel disengaged by having to undertake lengthy assessments before they have had a chance to discuss the position with anyone or if the tasks are not perceived as directly relevant to the job.
Despite these potential issues companies can ill-afford to make the wrong hiring decisions, so it's perhaps not surprising that online assessment has become more appealing to employers. Assessment centre methodology still provides the highest selection validity out of all recruitment methodologies, and a virtual solution makes this high validity method more accessible and cost effective. Online assessment systems allow companies to attract applications from all over the world and filter them in a time- and cost-effective way. More importantly, they offer a tangible way of assessing an individual's skills for a particular role and how they would fit within an organisation. For potential employees, meanwhile, online assessment can be done at a time and location that suits them and can give them a better idea of what the job is likely to involve before deciding whether to proceed with the application.
Overall, these outlined strategic transitions make it clear that continuing to develop new assessment and development products in isolation is short sighted.
Staying dialed into the trends and walking the tradeshow floor at HR Tech conferences make it clear that in vogue technologies are working together to slowly hammer nails into the coffin of traditional assessment and development.
Business Psychologists have enabled employers to make a quantum leap forward in A&D practice, creating enormous time and cost savings. Now the technology to automate laborious and costly processes gives us more time to examine how we can modernise the assessment and development narrative. The key strategic aims should not only be to improve the realism, i.e. face validity of the tools. More clearly, we can address how to weave assessment tasks around the changing competency and behavioural parameters to improve predictive validity. We want to differentiate participants on the basis of metrics that reflect real world business issues in the present climate: rapid change, unpredictability, more for less, self-development and flexible working attitudes.
Taking these principals forward into the current A&D strategic ether requires bold thinking, and a clear agenda in relation to how to respond to these transitions with a coherent assessment and development currency and language.