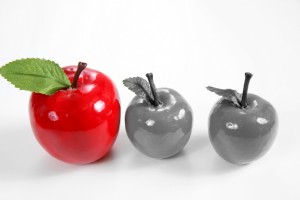 Applying Psychometrics to Recruitment
Traditionally, recruiters have looked almost exclusively at candidates in terms of competency frameworks. However, a broader strategy, which combines cutting edge thinking with traditional assessment tools, enables us to produce a more flexible range of assessment services.
It is important to recognise the value of competency-based approaches, especially in relation to performance management, promoting processes and management development. However, current research has identified a number of alternatives. Recent research has concluded that complex psychological skills can be subdivided into four distinct elements:
Managing emotion
Communicating
Solving problems
Managing energy
Another powerful driver of behaviour is internal motivation. This can have a considerable impact on how well people can perform on a job, independent of ability. Assessing job environment fit can also provide a more rounded backdrop in recruitment, enabling a wider consideration of the organisational culture. Within each of these alternate strategies, the key driver behind selection testing is simple in its essence. Different types of positions require different kinds of selection techniques. Choosing the right techniques will help you to recruit the best person for the position. The selection techniques you choose depend on the particular skills, attributes and knowledge required for the position. You must be able to match the selection method with the selection criteria that are most critical to the position. A range of factors need to be considered in deciding the appropriateness of a particular psychometric test, including:
Equality issues, i.e. is there potential for the chosen technique to directly or indirectly discriminate against minority groups?
Available resources.
The budget.
The seniority/level of position.
The degree to which managerial/leadership ability is critical to success.
The degree to which technical competence is critical to success.
The time and effort required to use the technique, in proportion to the risk of poor selection.
When combining ability and personality profiling, it is important to recognise that test batteries predict performance better if they focus less on estimating overall, general ability, and more on the content of the job- such as verbal abilities for writing, and spatial abilities for air-traffic control. Tests may also be valuable predictors of performance in jobs with different levels of complexity, such as numerical ability tests predicting success in analytical roles.
It is not just about more effective test selection. Decision-making also needs to evolve in relation to understanding the target role. Job analysis techniques employed in the early stages of selection may help an organisation's understanding of the key tasks and behaviours required to ensure success. However, a number of broader questions also need to be asked.
Do all the key stakeholders want the same outputs from a particular role?
Will the key behaviours required for a role (in the present) be the same in five years time?
Is the selection process rigorous and yet consensual?
A broader job analysis process brings together key stakeholders for debate and agreement concerning a particular role and how it affects the organisation on a micro and macro level. This gains buy-in to any psychometric chosen because a wider backdrop has been considered in decision-making. Furthermore, traditional ways of profiling roles rely on listing accountabilities or setting levels of competence. Both look at "what" is to be done, but miss the critical ingredient of "how" – what will the role require of the individual beyond the basic competence?
Considering these factors will significantly reduce the risk of incorrect selection criteria leading to poor psychometric decision-making.
It can be concluded that increasing social awareness of the need for accurate and fair testing has combined with technological developments to produce dramatic advances in psychometric models, methods, and procedures. These approaches will continue to impact and drive forward professional practice, and implementing them in the workplace will keep these winning formulas alive.
It is critical that we continuously improve application of these advances through better and better practice, in order to maintain our position as active and not passive professionals in a continually evolving assessment marketplace.