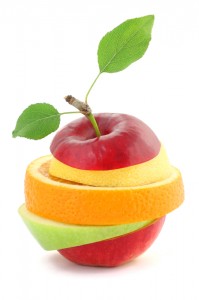 Cognitive Assessment For Social Services – Some Key Questions Explored
Identifying parents with cognitive limitations is an essential first step for Social Workers interested in the safety and wellbeing of children. A cognitive assessment can help Social Work practitioners answer questions about cognitive abilities and provide them with an account of their referrals' strengths and potential. Analysis can support parenting assessments, and feed into decision making regarding parental support and development. However, there are limitations to what these assessments can achieve. Any interpretation of psychometric instruments should be treated cautiously and, where possible, further validated with other psychological and/or behavioural evaluations/observations.
Cognitive testing primarily involves the use of pencil and paper tasks to assess a wide range of abilities, including attention, memory, problem-solving, language skills and intellectual functioning. It is the process of determining a persons cognitive strengths and weaknesses through qualitative (approach to tasks and observed behaviour) and quantitative (standardised and scaled measures) approaches. Test scores are interpreted on the basis of normative data. Typical assessments include a focus on attention and level of concentration, working memory (using memory in real time) and speed of processing. In addition, inferences can be made in relation to the performance of short term and long-term memory, visual perception and recall and recognition. A typical report should provide the reader with details of a person's verbal intellectual quotient, performance skills (i.e. non verbal IQ) and an overall IQ score. The narrative should place the scores within an overall banding of ability and provide summary information as to the impact and implication of the assessed level of ability upon a person's functional abilities and acquisition of new skills.
The key advantages include a quantitative and objective analysis without observer bias, and a noninvasive approach that can be used repeatedly as an indirect measurement of intelligence/mental ability. It could be argued that a disadvantage is in relation to the need to undertake the assessment in a 'clinical' setting, i.e. outside of the individual's natural environment. Also, a range of extraneous factors including age, gender, and education can affect results. Many standard tests are not good indicators of certain aspects of intelligence, such as the ability to carry out specific applied tasks. Whilst the areas evaluated are arguably pivotal processes that drive intellectual function in an individual's environment. They cannot tap into the rich variety of an individual's intellectual functioning on a day-to-day basis.
When considering whether to apply a cognitive assessment the following considerations can be useful determinants: ability of the individual to self plan, i.e. manage appointments, level of motivation, secondary school education or any evidence of special secondary needs. Other factors might include employment or lack of, inability to manage basic routines or lack of ability to provide stimulation for any children involved.
Turning now to the core questions that are often asked in relation cognition, Social Work and legal practitioners often question adults' capacity to care for their children.
A cognitive assessment when combined with a more detailed clinical evaluation may be able to provide more insight into the maternal competence of individual parties. However, when examining IQ function in isolation commenting on parenting capacity becomes questionable. Traditional psychological tests, devised to measure intelligence and personality, were not designed to evaluate an adult's capacity to care for their children. They only bear an indirect relationship to parenting capacity and research has not yet examined their ability to predict parenting effectiveness in absolute terms. The research on the predictive factors influencing maternal role competence is diverse. There may be correlates between aspects of cognitive functioning and levels of effectiveness across certain maternal role competences. However, it is extremely questionable to extrapolate and generalise on a case-by-case basis. Overall, it could be argued that individual maternal competence, especially within the context of wider clinical problems, is best served by direct observational/clinical intervention, and support, and not inferred from a generic assessment of cognitive functioning alone:
Intelligence or IQ is a poor predictor of parenting ability.
Intelligence or IQ measures are not reliable assessments of parenting ability.
Intelligence or IQ measures should not be used as evidence of parenting capacity.
Another key question evolves around whether or not an adult has a learning disability.
Most cognitive assessment tools are not diagnostic tools and cannot categorically be used to diagnose a learning disability; rather they provide a generic snapshot of cognitive functioning.
Where an individual demonstrates an extremely low level of cognitive function, it is likely they are able to demonstrate only a minimal capability across the following:
Communication skills,
Attention to detail,
Judgement and decision making,
Negotiation,
Planning and organisation.
Consequently, a number of behavioural manifestations may need to be compensated for when supporting such individuals through due process and/or litigation. This may include one or more of the following:
Memory
Short-term memory problems,
Question repetition requirement,
Forgetting what has been discussed within a short timeframe,
Cannot remember events of past few days.
Communication and Language
Comprehending long sentences, which is needed for reading comprehension,
Difficulty finding words frequently,
Vague language
,
Trouble staying on topic,
Comprehension problems,
Irrelevant statements or reasoning.
Flexibility and Adaptability
Difficulty repeating simple concepts,
Difficulty comparing alternatives,
Difficulty adjusting to strategy changes.
This leads on to the question of 'capacity' itself. Capacity is often an important question in relation to Family Court proceedings. The analysis from a cognitive assessment cannot categorically define an individual's capacity under the Mental Capacity Act. A formal capacity statement is required. Formal capacity enquiries must be referred to Clinical Psychologists/Psychiatric practitioners. Such individuals have specific experience in a broad range of abnormal behavioural conditions, or indeed experience in specific learning disabilities, and are within their professional boundary to comment on litigation impact, and any consequent adjustments that may need to be made.
However, the factors listed above may clearly impact an individual's 'capability' within due process, and solicitors can be advised via standard cognitive assessment reports what reasonable adjustments can be made in order to ensure that they work effectively with the individual against required goals and objectives.
Cognitive assessments are a critical link within the social services chain of referral, from enabling the effective structuring of parenting tuition to how to communicate with and support individuals within their home environment. They can assist the legal profession in terms of ensuring balanced accessibility of due process and litigation. However, there are limits to what decisions can be taken on the basis of cognition alone; some decision making requires far more detailed analysis and/or observation.
In order to ensure that cognitive assessments are undertaken appropriately, i.e. in terms of the boundaries of what questions can and cannot be explored, it is important to undertake training in the use and application of such tools within the applied context. Furthermore, it is important to vet the training and development of the psychological practitioner. Regular training, supervision and audit can reduce application errors. When employing a psychological practitioner, it is important to ensure that they can demonstrate continued professional development, including the technical aspects of test administration, scoring and interpretation, how to set up the test environment appropriately, how to introduce the test to the individual, issues relating to informed consent, and the sensitive use of test results.
Finally, empathy dictates that cognitive assessment should be a positive experience for the person being assessed. The assessment environment should favour and align to the nature of the individual and not reflect a static clinical formality driven by the ego of the tester. The assessment process should put the person at ease and should be driven by building a positive rapport quickly. This can be achieved by adopting an informal and non-authoritarian persona. The interaction should be professional but not threatening. Key drivers should include objectivity, encouragement, support and motivational tactics tailored to the individual personality.
After all, you want your clients to leave by the door and not by the window!